Preserve Your Precious Moments in our Bespoke Italian-Made Wedding Albums
Your wedding is a once-in-a-lifetime event, a beautiful celebration of love, captured in countless photographs. But in the digital age, where do these images end up? Often lost in the cloud, or forgotten on a hard drive. At our studio, we believe that your special day deserves a more prominent place in your life and home. That's why we offer you the opportunity to preserve your most precious memories in a professionally designed, Italian-made wedding album.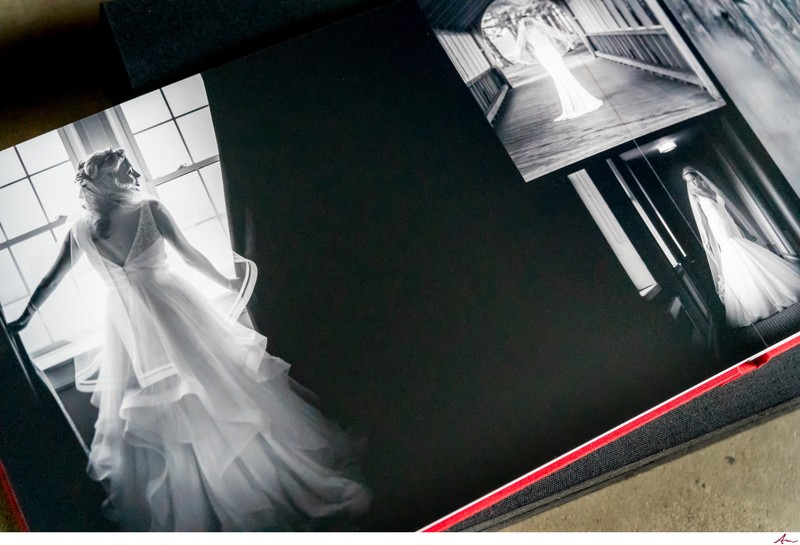 What sets our service apart is the perfect marriage of personalization and professional expertise. Our talented designer, Kate, is at the heart of this process. With 15 years of experience in album design, she masterfully curates and arranges your images, bringing your unique story to life. While she handles the initial image selection, we always give you, the client, the final say on the layout. This ensures that every album reflects your personal taste and vision.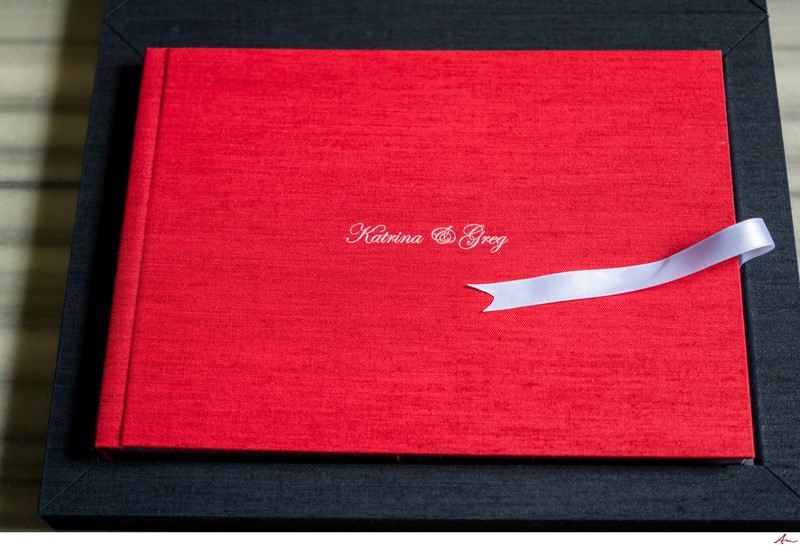 Why opt for an Italian-made album? The answer lies in the unparalleled quality of Italian craftsmanship. Our albums are handmade in Italy, with meticulous attention to every detail. The result is a stunning, durable keepsake that not only holds your memories but becomes part of them, a family heirloom to be treasured for generations.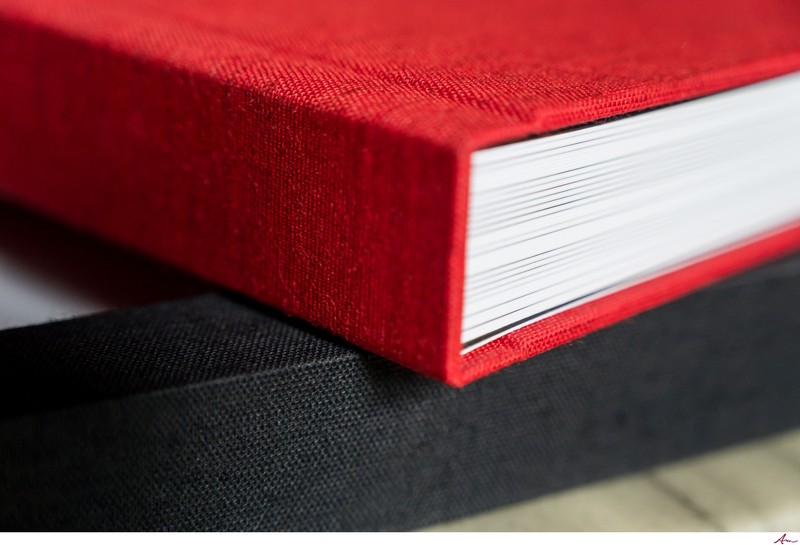 We understand that investing in a professionally designed, Italian-made wedding album is a significant decision. Albums start at $995 which gives you our 'Classic' album with 40-pages. Our clients typically invest between $1,500 and $2,000 in this unique service with additional pages or an upgrade to the larger 'Signature' size. While this may seem substantial, it's important to consider the value that you're receiving. With our service, you're not just purchasing an album; you're investing in a personalized, expertly crafted memory vault, a tangible piece of your heritage.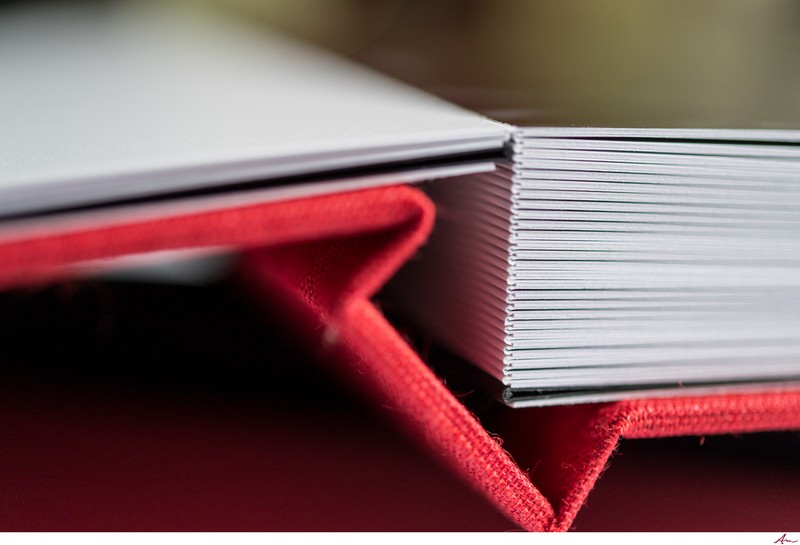 The process of creating your bespoke wedding album is a meticulous one. It begins with a design phase that usually takes about 10 days. Once you approve the design, the album goes into production in Italy. This phase lasts approximately six weeks and involves hand-making the album and shipping it from Italy. While it requires some patience, the result—a professionally designed, handcrafted, Italian-made wedding album—is well worth the wait.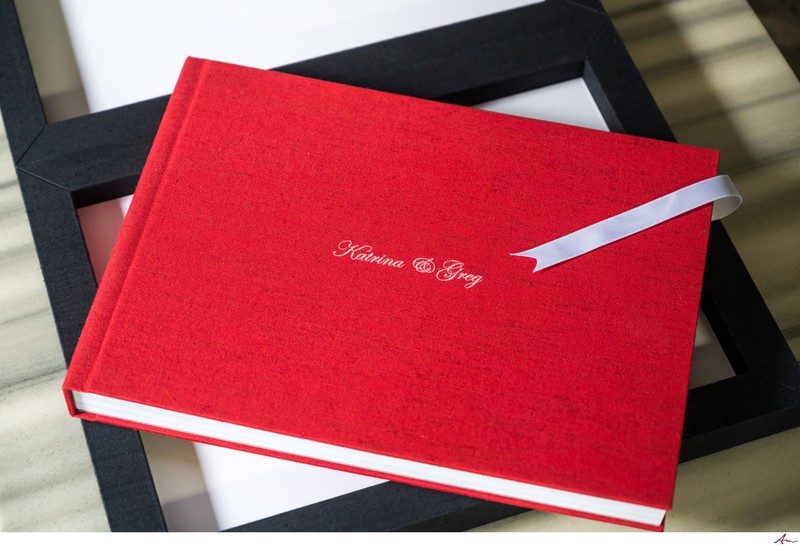 Classic Album
Starting Price: $995
Size: approximately 8"x12"
Includes 40 pages with up to 80 images
Crafted with a fresh, modern aesthetic, yet retaining the timeless appeal of fine Italian craftsmanship
Designed with thinner, streamlined covers for a minimalistic and contemporary look
Clients can choose the color and materials for the cover, box, and ribbon, making each album truly unique
Additional pages available at $50 for each set of 2 pages
Signature Album
Starting Price: $1,495
Size: approximately 11"x14"
Includes 40 pages with up to 80 images
Elevates the modern aesthetic with a larger format, enhancing the luxurious feel
Crafted with the same quality Italian craftsmanship, but with more room for your favourite wedding memories
Clients can customize the color and materials of the cover, box, and ribbon to match their style and taste
Additional pages available at $75 for each set of 2 pages
To initiate this process, we require a 50% deposit. We believe in transparency and ease in every step of our service, including payment. The remaining balance is payable upon completion of the design process, before the album goes into production.
We couldn't be happier with our albums, they are beautiful.

They are just so different and so professionally done. I love the design and layout of the pictures. It is such a great memory of our special day.

Our parents were floored when we gave them their albums. They loved them.

We were able to share the album with family members in PEI this past weekend and they were so impressed they all said they had never seen anything like it!!

Thanks again for everything. It was so wonderful to work with you and Kate. You made us feel so at ease and captured our day perfectly. I knew you guys were fantastic at what you do but you definitely exceeded our expectations. ~ Lindsay (Bride)
In a world where moments are increasingly digital and ephemeral, our professionally designed, Italian-made wedding albums offer a tangible, lasting way to cherish your special day. It's not just about storing photographs; it's about preserving stories, emotions, and memories that make up the tapestry of your life. Entrust your precious moments to our experienced hands, and let us create a masterpiece that will remind you of your love story every time you turn a page.