Halifax Photographers Kate and Alex MacAulay
Photography is our family business and what we love to do. We have been married for 24 years and working together as photographers for longer than that! Kate really deserves a prize!
Connecting with people and telling their stories drives us every day. We've done our jobs when our clients feel proud to share their images and feel like we've captured something special in them. That inner beauty, that spark that makes them special.
While we'd each say we're shy people, I'm the quiet one and Kate's the goofball. This works out surprisingly well as we work with couples and families :)
We have a bright, athletic daughter Sophia who's birth was planned around the wedding season. She plays the piano and flute and is active year round with soccer and CrossFit. She's 14 now and loves helping with family sessions and she asks about the brides after every wedding.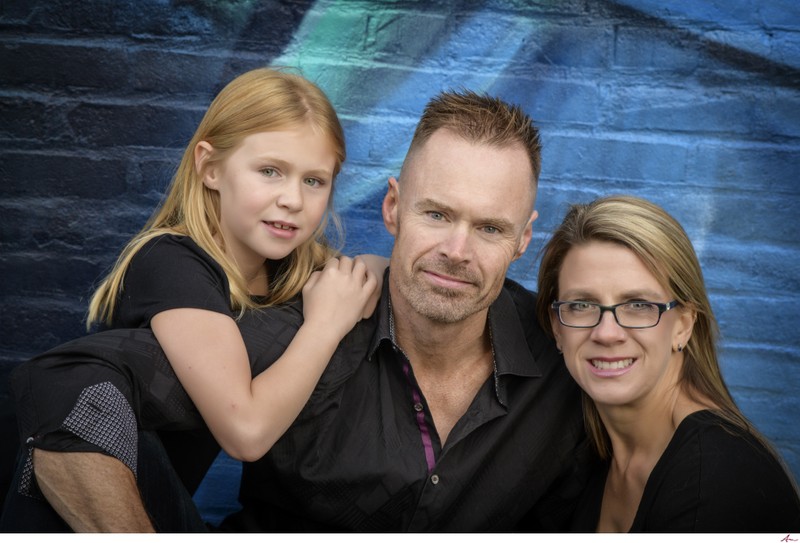 © Scott McIntyre PhotographerWhile we are based in Halifax, we travel all over Nova Scotia for weddings, family sessions and corporate shoots. We would love to connect with you and hear more about your wedding, family or business!
Photography Studio
We always dreamed of having our own studio space where we could photograph families and shoot headshots. In 2018, with lots of help from family and friends, we were able to make this dream a reality. With 1200 square feet and 12' ceilings, we now have a beautiful space to share with our clients. It is amazing to have the space to fit larger families and to be able to shoot outside - we have a couple of acres - then move inside to a more controlled environment.
Giving Back
Every year we donate our services to help with fundraising for a number of great causes including:
Dalhousie Men's Basketball Team
ACNS (Aids Coalition of NS) BMO Bid for Life
CCS - Relay for Life & Camp Goodtimes
Seaside FM
The Great Big Dig
Prescott Group
Laing House Masquerade Ball
Over the past 10 years, I have had the privilege of providing photography sessions for families that are being served by the Paediatric Palliative Care Service at the IWK Health Centre. Working with such compassionate healthcare professionals and especially the families going through an unimaginably difficult time has been a humbling but rewarding experience.
Personal Life
Family
We are very lucky to have wonderful parents and siblings who have supported us in so many ways over the years. Here's one little example...
I remember when my Dad gave my mom this cool Canon SLR camera for Christmas. I was around 8 at the time and I wasn't allowed to touch it. Fast-forward 12 years and I had recently purchased my first SLR - also a Canon. At the time, I was learning everything I could and was eager to get a real photography gig. In comes Kate's Mom who got me one of my first photography jobs covering a big Girl Guide event. This was a big deal to me and I wanted to be as professional as I could so I asked my Mom if I could borrow her Canon so I would have an extra camera to shoot with. When she said 'yes', trusting me with her baby, I knew this whole photography thing might just work out.
Gym Buddies
Our good friend Scott McIntyre (an amazing photographer in Cape Breton) introduced us to CrossFit 10 years ago. We became hooked and haven't looked back. We have more energy and feel younger than we did when we started shooting weddings over 20 years ago!
Sophia grew up surrounded by photography and CrossFit. It's not surprising that she helps out with the family business and does CrossFit Kids classes herself. She hopes to compete like her mom when she's a little older.
Fun in the Sunroom
When we're not out shooting, we love to entertain in our backyard sunroom. Many glasses have been raised and good times have been had in this space. Whether its sharing in a potluck dinner or celebrating something (anything will do) into the wee hours, it's a special space because it brings us together with beautiful people - our friends and family.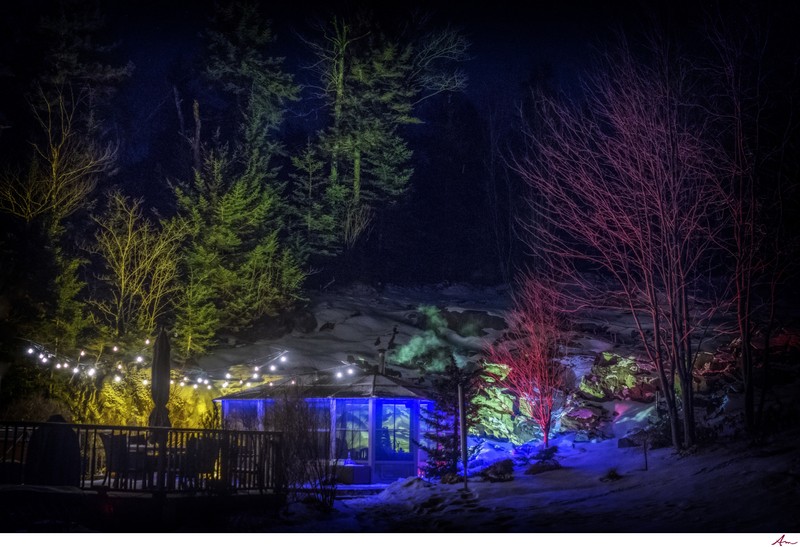 Our 'happy' place.